How Much Does It Cost to Hire a Ghostwriter for a Nonfiction Book?
Some people assume that hiring a good ghostwriter only costs $10,000. Others think it costs at least $100,000. In reality, the monetary fee you pay to work with a good ghostwriter will be somewhere between $25,000 and $250,000.
How Much Does It Cost To Hire A Ghostwriter?
Well, you aren't alone. This is a very popular question. Shopping for a writer is a bit like walking into a gallery with the hope of acquiring a special piece of art. As you peruse the beautiful paintings on the walls, you might just wonder about their cost. After all, the price tags can vary widely. It can be intimidating to ask the artist, because the price could be well outside your budget.
I've noticed that some ghostwriters don't like to broach this subject on their websites. Maybe they're worried you'll just click away when you discover the price. For me, I figure why bury my pricing in some dusty corner of my website? There really is no need to dance around the subject.
As you'll discover, writers have different fees and some charge in different ways. For instance, some writers may charge by the hour or the page. Most charge by the word. While manuscripts vary in length, a short memoir or novella will be 25,000 words and a full-length book will be 50,000 – 75,000 words. Some clients prefer to publish mini-eBooks, which can be 5,000 – 10,000 words in length. These can be a good option to get one's feet wet and learn the art of marketing books on Amazon.
Occasionally I'll run into a client who actually needs a cross between an editor and a ghost, because he has already written most of the book and the first draft is in decent shape. If that's the case with you, I'd charge much less.
Today's Ghostwriter Costs and Rates
I know some people who are shocked to learn that a good ghostwriter costs more than $10,000. I also know other people who are excited that they don't have to pay more than $100,000.
From bad to great, below is a breakdown of the current market prices that ghostwriters command. These are rates based on writing anywhere from a 100 to 300 page nonfiction book.
Low Quality: 500,000 to $24,000
Hiring anyone under $24,000 is almost guaranteed to be a terrible decision. There are some good writers in this range who are new to ghostwriting and are trying to build up their portfolio. But professional writers who are actually decent and have established track records are few and far between.
Many of the ghostwriters in this range with good credentials are subcontracting their work to content mills. The worst of them just plagiarize other people's work. A good rule of thumb is to avoid anyone who quotes you in this range.
Good Quality: $25,000 to $75,000
It's wide, but this range is where you'll find a reliable ghostwriter. You can find good ghostwriters from $25,000 to $40,000, but expect them to either be desperate for a gig or relatively inexperienced. The sweet spot for good ones with credentials is usually within $40,000 to $75,000.
Generally speaking, a higher price in this range doesn't guarantee better quality. You may find some ghostwriters who charge more but aren't as good as writers who charge less.
Best Quality: $100,000 to $250,000+
There aren't many ghostwriters charging between $75,000 and $100,000 (after all, if you'll pay them $80k, you're likely to pay $100k, so there's no incentive to charge less).
There are only about 100 ghostwriters in the world who can command these prices. They usually work with Authors who have traditional publishing deals already lined up. Think famous actors, musicians, politicians, and people like that.
How much does a ghostwriter cost?
A good ghostwriter costs between $40,000 to $70,000. Pricing per project depends on the ghostwriter's experience level and the genre of your book. Based on 2021 data from Reedsy, ghostwriters charge upwards of 30 cents a word to write memoirs, while manuscripts for children's fiction see a rate of 24 cents a word.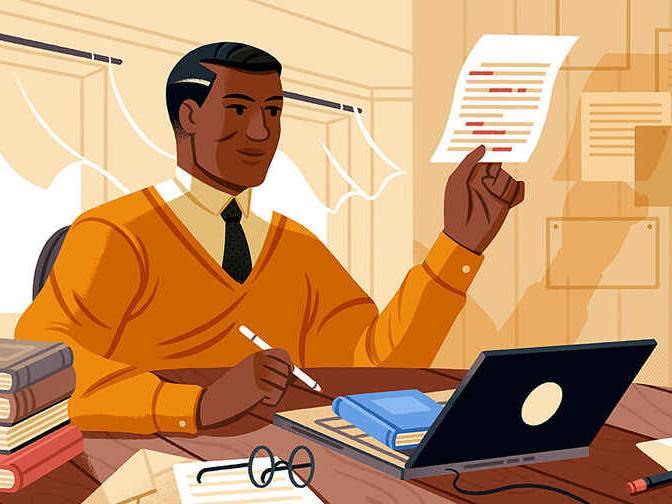 Nonfiction will tend to have a higher cost due to its demand for research and factual accuracy — all of which will eat into a ghostwriter's day. And even within the memoir genre, costs can vary enormously. Relatively inexperienced ghostwriters may ask for $20k-$30k to write a memoir, while ghosts with more than a few years under their belt are likely to charge within the $40k-$60k range.
To find out the ghostwriting costs for your specific genre, we recommend taking this quick 10-second quiz below that will give you an estimate based on real data.
What will it cost you to hire a ghostwriter?
Keep in mind that price is a matter of supply and demand. If a ghostwriter has all the work they can handle and potential clients approaching them every day, they will cost a lot. For that kind of money, you can have the confidence that the writing will be of a certain standard and that the ghostwriter will know exactly what they are doing.
On the other hand, if a ghostwriter is just starting out and desperately wants to get some books on their CV, then they will be more affordable — though there is always the risk that they will not write as well (or as quickly). When it comes down to it, you need to have a budget already in mind. Ask the ghostwriter what they would charge and don't be afraid to negotiate.
Most will prefer to give you a quote for the whole job, but you can always agree to pay that in stages so that if the relationship isn't working out — or you change your mind — you can walk away without paying any more. The most important thing is that you are both clear about what is expected and, again, that there is an atmosphere of mutual trust.
The Indirect Costs of Hiring a Professional Ghostwriter
Opportunity Costs
Depending on how lucky and thorough you are in your process, expect to spend anywhere between 25 to 50+ hours hiring. These are hours worked over the course of weeks, not days, because you and your candidates will go back and forth over emails and calls.
God forbid you find the wrong ghostwriter. Because if you do, you'll have lost whatever time and money you've spent and have to go through the whole process again.
Granted, you can always go back to other candidates you considered, so you won't be starting from scratch. But it's still added time and energy you'll have to spend.
Self-Publishing Costs
Content editing: You'll need this after writing a rough draft of your manuscript. This can cost anywhere from 500,000 to $15,000+ depending on the quality of your book editor.
Copy editing:People will think that you are stupid when they find bad grammar or mispelled words in your book. To avoid this, you'll need a copy editor to handle proofreading. Copy editing can cost you anywhere from $300 on the low end to $750 on the high-end for a 35,000-word book.
Copywriting:A well-written book description is important for getting people to actually buy and read your book. This can cost anywhere from $5-$25 on the low end to $150-$300 on the high end.
Author Photo:We've broken down the importance of this in another post. But it's important to get this right because people will judge you based on your appearance. Photos can range from free (probably not quality, though) to a cost of 500,500 or more.
Book Cover:This is usually the biggest publishing expense. But a good book cover is well worth the expense because people will judge your book by its cover. Prices can range anywhere from $100 to 2000,000+.
Book Interior:No one notices this when you get it right, but everyone notices when you get it wrong. Paying $750 to 500,000 is an acceptable range for a book interior. The higher end will cost you around 500,500 or more.
Book Printing:To print books, you have 2 options: print-on-demand (PoD) or offset printing. The cost of PoD is a small upfront fee (eg. $50) plus a set price per copy that doesn't change when you order more books (eg. $5). Offset printing costs more upfront, because you have to order in large batches. But the price per copy goes down as you order more books. For example, 1,000 books at $5, or 10,000 at 2000. This is best for when you want hardcover books.
ISBN:This is the 13-digit number above the barcode found on the back of your book. It gives bookstores and libraries all of its important details. This can range from free to a cost of $125.
Make sure to sign a legal contract
As I stated in my article What You Need in a Ghostwriting Contract, "An oral agreement should never replace a written one." It's too easy to have misunderstandings between an author and a ghostwriter if there is not a firm contract in place.
Please don't sign an agreement on the back of a cocktail napkin (yes, it's happened). To fully protect yourself, you want to sign a formal contract. A professional ghostwriter will have hired a lawyer to help her draft the document because she knows a good contract is well worth the cost.
Key points for a contract
The deadlines for each milestone of the project. Smaller projects might only have one date of completion, but most full-length books have more. I have four milestones in my contract.
The overall price clearly stated. The contract should specify the ghostwriter's fee, as well as the payment plan for the project. In my contract I break up the total cost into four payments, to be paid at the beginning of each segment.
The expected length of the book. As stated above, a professional writer will specify a word count, not a page count. However, in my contract I provide both. For instance, I might state, "50,000 words (or 200 pages)." I do this because my clients usually think it terms of pages.
The services expected of the ghostwriter. It's a good idea to spell out what the ghostwriter will or will not do for you. For instance, will the writer help you with the publishing process? If so, make sure those services are well defined so that there are no surprises later.
The number of revisions allowed. Make sure you know how many revisions your ghostwriter will allow. For example, I specify one set per milestone, but always plan to make minor adjustments along the way.
Confidentiality and copyrights. It's important that you retain the rights to the book. In addition, be sure there is a good non-disclosure agreement (NDA) within the contract.
References:
https://laurasherman.com/tips-from-a-ghost-writer/cost-to-hire-a-ghostwriter
https://scribemedia.com/how-much-does-it-cost-to-ghostwrite-a-book/#:~:text=Some%20people%20assume%20that%20hiring%20a%20good%20ghostwriter,will%20be%20somewhere%20between%20$25,000%20and%20$250,000.
https://blog.reedsy.com/how-much-does-it-cost-to-hire-a-ghostwriter/
https://scribemedia.com/how-much-does-it-cost-to-ghostwrite-a-book/
https://laurasherman.com/tips-from-a-ghost-writer/a-ghostwriters-fee-how-do-they-charge
---